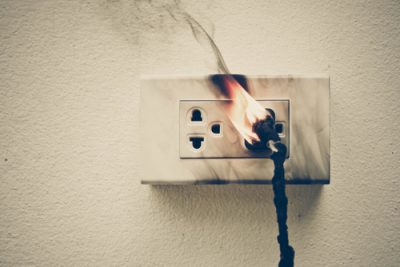 Our Glendale outlet repair experts can help with outlet repairs to fixing flickering lights. Eavenson Electric is here to take care of your electrical repair needs. If you have outlets that are not working, it could be an indicator of a more serious problem. Contact our Glendale outlet repair specialists today to find out for certain what the issue is.
At Eavenson Electric, we are fully licensed and insured Glendale electrical contractors with experience providing residential electrical repairs and troubleshooting services. You can count on us to get to the bottom of your electrical problems and provide you with affordable solutions for fixing the issue.
From installing electrical outlets and switches to repairing GFIs and other electrical components, you can count on Eavenson Electric to take care of your electrical service needs.
Our Outlet Repair Provides the Following Services
Outlet Repair
Ground Fault Interrupters
Electrical Wiring
Outlet Wiring

Switch Repair
Electrical Repairs
Electrician
Electrical Outlets

Outlets and Switches
Electrical Service
Light Switch Repair
Dimmer Switch Repair