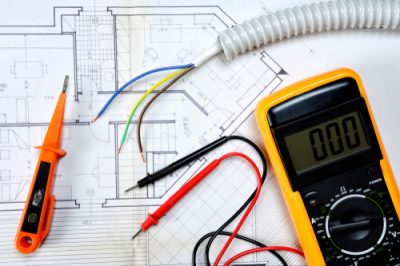 If your North and West Valley home is in need of North Scottsdale and Glendale, AZ electrical troubleshooting, you should not attempt to fix it on your own. The most important reason to call a professional electrician for North and West Valley electrical repairs is safety. When you start to work with electrical wiring, outlets, and breakers, there is a chance that you will come into contact with electricity. Electricity is dangerous to you and can cause damage to your home and your health if not properly dealt with.
Whether your home is new or not, electrical issues are bound to occur every now and then. If you ignore electrical problems and do seek help to get them repaired by a qualified Glendale and Phoenix Metro electrician.
At Eavenson Electric Co., our electricians of qualified and professionally trained North and West Valley electricians will take care of your Glendale residential electrical repairs and ensure the job is done correctly. We will find the electrical problem, repair them and have you up and running in no time at all. Contact us today.
Our Electrical Troubleshooting Provides the Following Services
Electrical Troubleshooting
Electrical Inspections
Electrical Repairs
Electrical Panel Upgrades

Electrical Re-wiring
Circuit Breakers and Fuses
 Electrical Inspections
Residential Inspections

 Troubleshooting
Residential Troubleshooting
Indoor Lighting
Outdoor Lighting