North and West Valley Surge Protection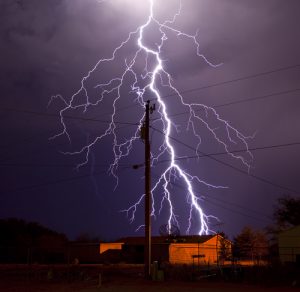 While lightning is one of the most common causes for a power surge to spike and fry your electrical devices, something as simple as turning on your vacuum could cause a power surge within your home. While most homeowners only have to deal with their electrical devices shutting off and restarting; however, if you are one of the unfortunate ones, you could actually find yourself with ruined electrical appliances, and out hundreds or thousands of dollars in electrical repair due to power surges. In order to protect your home and electronics from power surges, you should get quality North Scottsdale and Glendale, AZ surge protection.
While some power strips and individual surge protectors can save some of your devices, a whole house surge protector will ensure that all of your home's electrical appliances will be safe from any type of sudden power surges caused by natural or man-made causes. To find out how surge protection in North and West Valley can benefit you, contact us at Eavenson Electric Co. today for more information.
Our Surge Protection Provides the Following Services
Surge Protection
Electrical Repairs
Residential Surge Protection
Power Surge Protection

House Surge Protection
Lightning And Surge Protection
Home Surge Protection
Whole House Surge Protectors

Electrical Surge Protection
Surge Protection Devices
Whole House Surge Protection
Surge Protector