Ceiling Fan Wiring & More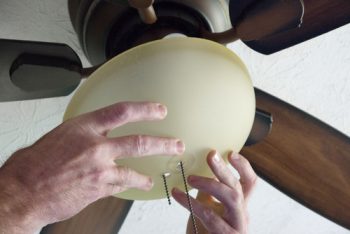 Ceiling fans can be beneficial to your North & West Valley home or office. Ceiling fans can bring numerous energy-saving benefits to any home or office. Most ceiling fans use only about as much power as a 100 watt light bulb. When used properly, ceiling fans can save you money in utility bills in both the winter and summer months. In order to reap optimal energy-saving benefits, it is important to install several ceiling fans through your home or office.
At Eavenson Electric Co., our North & West Valley electricians can help you select and install the best ceiling fans for each room of your North & West Valley home or office. Our North Scottsdale and Glendale, AZ electricians can also help you decide which ceiling fan will provide will be the most energy-efficient for your money.
Our Glendale Valley ceiling fan experts electricians also specialize in ceiling fan wiring and ceiling fan installation. So if your ceiling fan is not working, we can repair it. Also, if you just purchased a ceiling fan and need it installed, call the professionals at Eavenson Electric Co. No matter what your electrical need, our professional Glendale electricians have you covered. Contact us today for a free quote.
Our Team Provides the Following Services
Ceiling Fan Installation
Ceiling Fan Repair
Outdoor Ceiling Fans
Lighting Installation

Ceiling Fan Wiring
Ceiling Fan Light Installation
Ceiling Fan Repair Parts
Modern Ceiling Fans

Ceiling Fan Motor Repair
Lighting Fixtures
Designer Ceiling Fans
Bedroom Ceiling Fans